Login
Youth & Adult Registration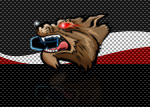 Time of Match and timeouts. (Clarification). A game shall consist of three 10-minute running time halves. If the score is within two goals, or tied, stop time shall be played during the last two minutes of play. A one-minute rest period shall be permitted between halves, after which the teams shall change ends. One time outs shall be permitted for all games including Round Robin Games. Each team shall be entitled to take one timeout of one-minute duration during the playoffs. ECHO uses on time starts. However, if the two teams are ready to play, a game may start early if both coaches agree to start early.

Overtime:

In Round Robin Games: 3 v 3 minute OT. If the score is still tied, then the game ends in a tie. Each team is awarded 1 point. If a team scores during OT, the winning team gets 2 points and the OT losing team is given 1 point.

In playoffs, 3 v 3 for 3 minutes for quarterfinal and semi final games. If the score is still tied then a 3 player shootout follows. During a Finals Games, Overtime is 3 v 3 until someone scores. The clock will start with 10 minutes during a Finals during overtime.

Fighting:
If a player(s) engages in a fight, that player will be automatically ejected for the rest of the tournament and is subject to further suspensions.

ECHO institutes the 3 penalty AAU rule. 3 penalties in one game is a game expulsion for that game only.

Age determination is 12/31/2012. If you turn 9 on December 23, 2012, then your child has to play 10U. If a child turns 9 on January 4, 2013, he has to play in 10U. Girls can play 1 year down. So a 13 year old female can play in 12U.