Login
Tournament Venues
Antioch, TN
Ft. Myers, FL
Midlothian, VA
North Charleston, SC
Pinehurst, NC
Snellville, GA
St. Peters, MO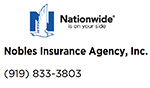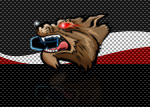 Enter Winter 2016 Session Jellybeans of Cary Bronze League
Winter 2016 Session Jellybeans of Cary Bronze League
Tournament Location
Tournament Dates
Tournament Age Groups / Fees
Jellybeans of Cary
1120 Buck Jones Rd.
Raleigh, NC 27606
(919) 656.0467
Monday, January 4, 2016
Tuesday, March 22, 2016

Age Group
Entry Fee
Deposit
No age groups have yet been set for this tournament

Deadline for entering this tournament is Saturday, December 5, 2015

We apologize but the deadline to enter this tournament has passed
Log in to enter this tournament
Official Tournament Hotels

Homewood Suites

100 MacAlyson Court

Cary, NC 27511

(919) 467.4444

Ask for "ECHO Hockey" rate
Rage includes FREE hot breakfast, one=bedroom suite, living room with full-size sleeper sofa, full kitchen, free internet, close to rink!

Comfort Suites

350 Ashville Ave

Cary, NC 27518

(919) 852.4318

Ask for "ECHO Hockey" Rate
Rate includes FREE breakfast, Suite w/2 queens & pullout sofa, microwave/refrigerator, indoor pool and close to rink!